"The Glory of the Nation": Black Soldier-Historians and the Continuing African American Struggle for a Usable Past
Keywords:
American Civil War; African Americans; US Colored Troops; war memory; counter-memory
Abstract
Heated controversies in the United States over the 1619 Project's construction of a race-centered master narrative of American history highlight the need to locate public debates over this topic in historical context. This article analyzes the concerted efforts of two black Union veterans, George Washington Williams and Joseph T. Wilson, to remember African Americans' wartime military service at a critical moment in the progress of Civil War memory. By the late 1880s the northern victors' account of the southern slaveholders' revolt against the US government was fading fast under the challenge of new, hegemonic narratives that deprived African Americans of significant agency in the "War of the Rebellion". The article contends that, while the two pioneer soldier-historians were unable to sustain a national memory of black men's military patriotism into the Jim Crow era, their innovative narrative strategies helped to lay the foundations of an effective black counter-memory of the Civil War period in the twentieth century.
DOI: 10.14712/23363231.2021.2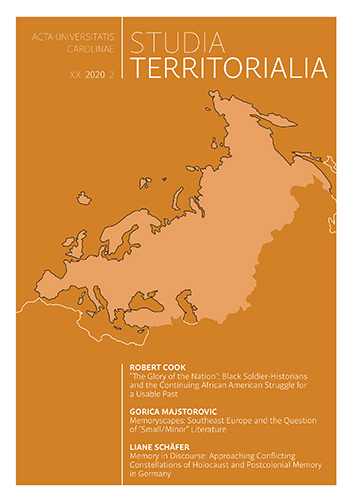 Downloads
License
This work is licensed under a Creative Commons Attribution-NonCommercial-NoDerivatives 4.0 International License.