Imagine All the People: The Populist and Anti-Populist Discourses of Serbian and Croatian Protests (2017–2020)
Keywords:
protest, populism, anti-populism, visual discourse analysis, Serbia, Croatia
Abstract
The aim of this article is to analyze the anti-populist and populist elements in the visual language of selected political manifestations. Protests in Serbia from 2017 to 2020 (mass demonstrations and one individual act of resistance) and in Croatia from 2018 to 2020 were chosen as examples. The article draws on visual materials from the demonstrations and their media coverage. The paper tracks different strategies for visualizing populist and anti-populist rhetoric. It presents various types of the visual discourse of populism: the discourse of the masses, the discourse of polarization, the discourse of vulnerability, and the discourse of the gallows.
DOI: 10.14712/23363231.2022.3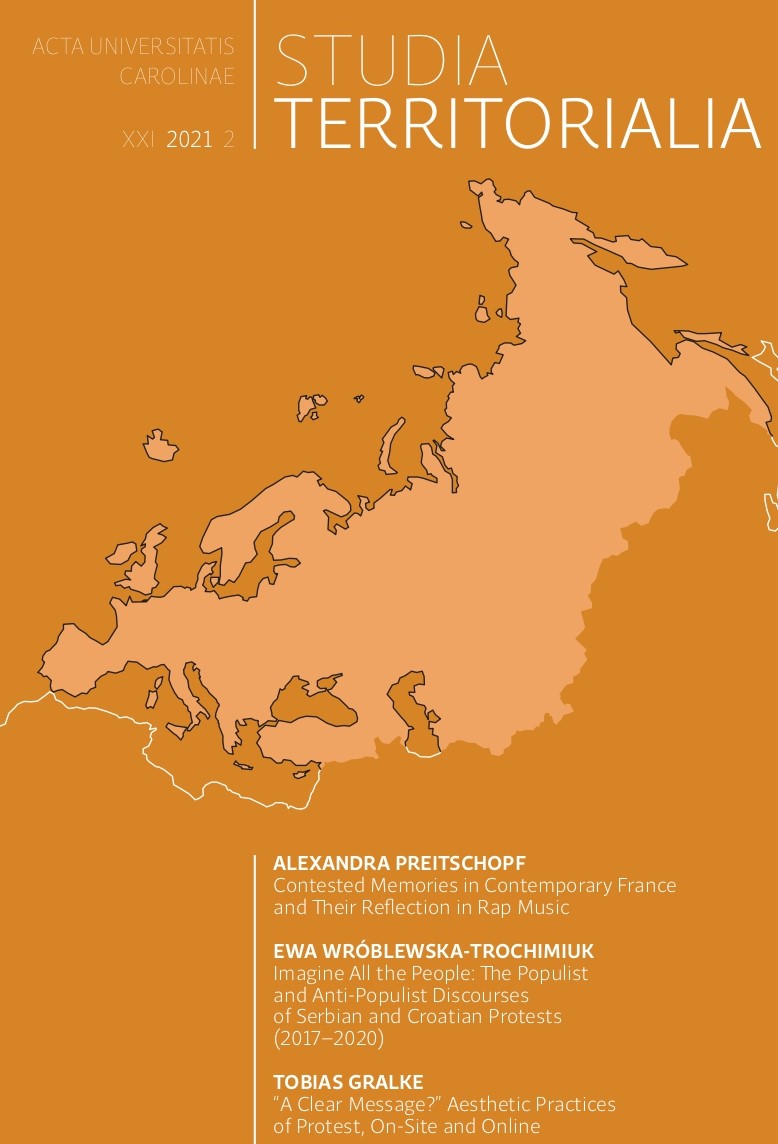 Downloads
License
Copyright (c) 2022 Ewa Wróblewska-Trochimiuk
This work is licensed under a Creative Commons Attribution-NonCommercial-NoDerivatives 4.0 International License.