"A Clear Message?" Aesthetic Practices of Protest, On-Site and Online
Keywords:
aesthetics of protest, aesthetic practices, performance analysis, theatrical observation, digital media
Abstract
This paper explores how the performance and aesthetics of contemporary protest are shaped by social media networks and audiences from a theatre and cultural studies perspective. It analyzes the tactics used by protesters during and after on-site protests to disseminate their messages and to actively influence and control the interpretations of their protest that are distributed online by others. Based on observation of three European protest events in January and February of 2019 (in London, Budapest, and Dresden) this paper presents the characteristic tactics of protesters in light of specific dynamics between on-site and online protests. It discusses the aesthetics of protest in the context of the ambiguousness of on-site protests, which is reinforced by social media.
DOI: 10.14712/23363231.2022.4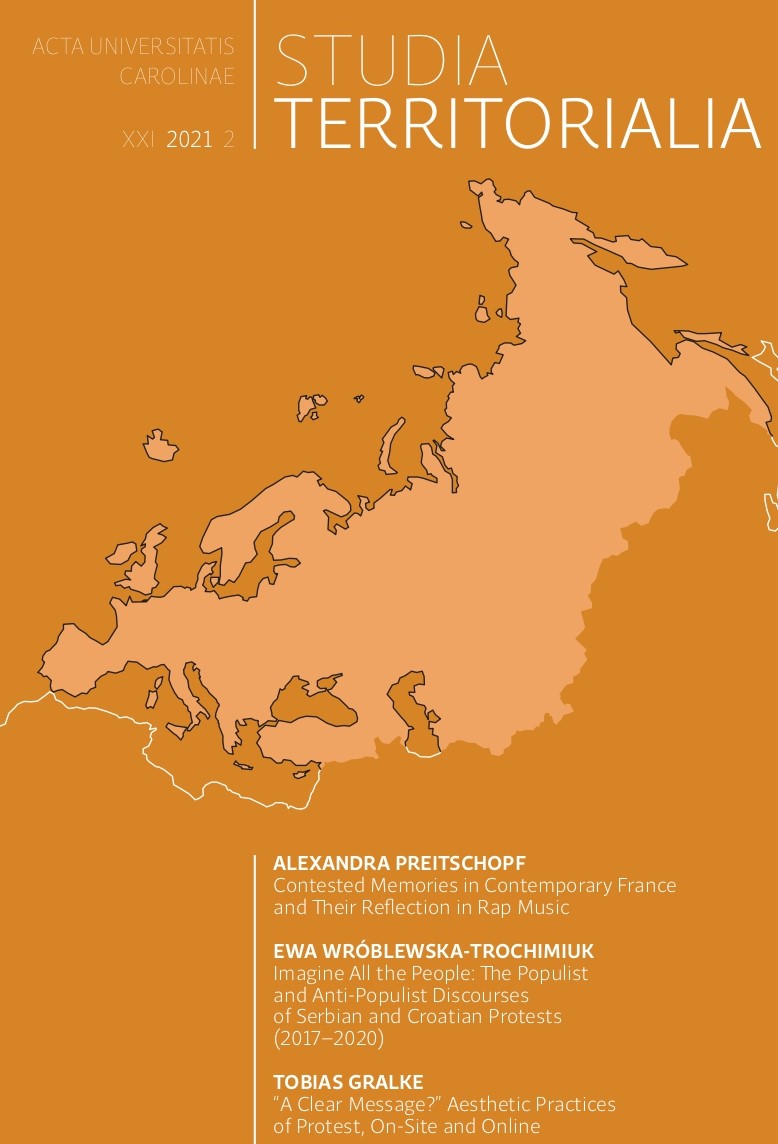 Downloads
License
This work is licensed under a Creative Commons Attribution-NonCommercial-NoDerivatives 4.0 International License.