Animal Colonialism in North America: Milk Colonialism, Environmental Racism, and Indigenous Veganism
Keywords:
animal colonialism, milk colonialism, Indigenous veganism, decolonization, environmental racism, ecofeminism
Abstract
Combining insights from postcolonialism, ecofeminism, and critical animal studies, this article focuses on the colonial experience of nonhuman animals in North America whose exploitation has been integral to the colonial expansionist project. By tracing the history of displacement of Indigenous populations due to animal agriculture, animal colonialism is also linked to mass killing of free-living animals and to environmental degradation. Furthermore, the article delineates the entangled oppression of Indigenous women's and nonhuman animals' bodies that can be theorized as colonized territories, exploited for profit via the control of their reproductive cycles. To protest the violent industrial animal farming practices that involve torture, slaughter, and mass dairying and are built on racist rhetoric, some Indigenous people adopt contextual Indigenous veganism as an act of political resistance.
DOI: 10.14712/23363231.2022.9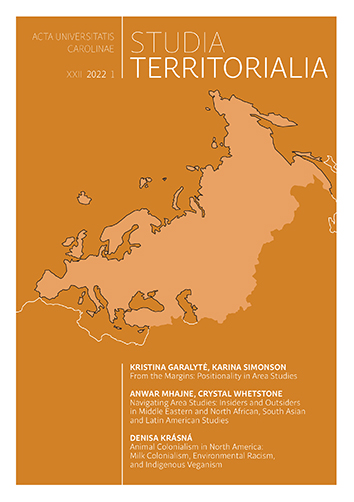 Downloads
License
This work is licensed under a Creative Commons Attribution-NonCommercial-NoDerivatives 4.0 International License.