The Evolution and Design of Powers at the UN Commission on Human Rights: The Complex Legacy of Anti-Apartheid Activism
Abstract
The development of mechanisms to target specific countries for human rights abuses was part of the campaign against apartheid at the UN in the 1960s. This campaign led to reform of the UN Commission on Human Rights, which turned it from a purely "promotional" or precatory body into one with an active mandate to protect individuals from human rights abuses perpetrated by their own state. The institutional politics of human rights at the Commission was plagued by claims of "double standards" and inter-bloc defensiveness. This article argues that the reform of the Commission in the 1960s and the way that its mechanisms were used in the 1970s defined the Commission's politics in a way that led to its eventual demise in the early 2000s.
Keywords: apartheid; decolonization; human rights; Third World; UN General Assembly; UN
Commission on Human Rights
DOI: 10.14712/23363231.2019.17
© 2019 The Authors. This is an open-access article distributed under the terms of the Creative Commons Attribution-NonCommercial-NoDerivatives License, which permits use, distribution and reproduction in any medium, provided the original author and source are credited, the use is non-commercial and no modifications or adaptations are made.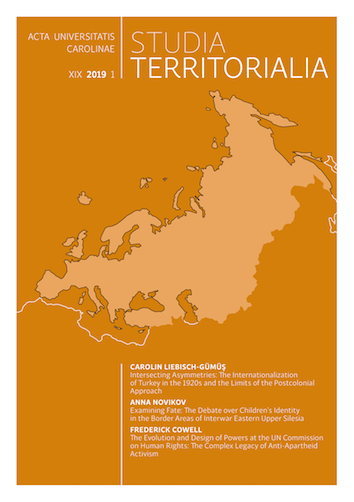 Downloads